The initial design brief is to present Australian vibes for the 1+1 Bedroom, and studio unit. The occupant of the units are students who need a place to easily commuting between the premise and the campus.
Taking the student life as consideration, space has to have the capacity to utilize the space for the occupant to have a slow living manner as in enjoying the day by reading books, enjoy a cup of tea or coffee, or having friends over, despite the limited area.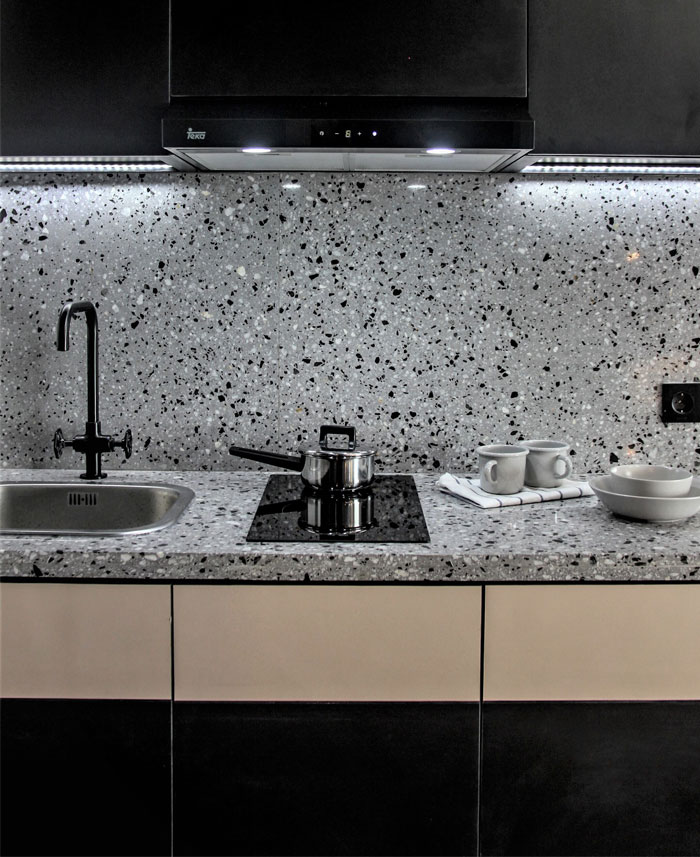 We end up to adopting black and white as the subject and take the client's love of marble as the main feature of the design.
In the case of the studio unit, we embrace the black tone material that envelopes the space with a mixture of concrete on walls, which bring the warm and homey ambiance, while at the same time edgy and modern. The
…